{{info.activity_name}}
---
---
About this Experiences
{{info.booking_info}}
Weight: 30 – 150kg
Height between 120 cm – 200 cm.
Only one-time slide per ticket.
Stamped ticket cannot be used again for the sky slide.
Participants should wear modest, comfortable clothing – no skirts, dresses, no high heels, shoes, or shoes with sharp metal edges that can damage the glass.
A special rug/mat must be used during the sliding experience, and instructions given by the Sky Views supervisors must be followed.
Do not touch the glass during the slide journey.
Personal belongings, including mobile phones and sharp jewellery, must be removed and kept inside the pouch.
Do not slide on a lying position on your back or stomach.
Participants should not be under the influence of narcotics, spirits or any other substances that impair judgement (e.g. medicine).
Participants should be free from severe physical or mental disorders that would not allow them to complete the physical and mental tasks asked throughout the ride.
One person only at a time can use the slide.
Please arrive at least 20-30 minutes prior to the scheduled visit.
Tickets are non-refundable.
Responsibility for inclement weather conditions affecting visibility is hereby disclaimed.
Entry timings and/or ticket prices may be changed, varied or amended without notice or liability.

In case Tours or Tickets cancelled after Booking 100 % charges will be applicable.
Address Sky View + Glass Slide - Ticket Options
Sky Views with Glass Slide
Sky Views with Glass Slide admission tickets
Gallery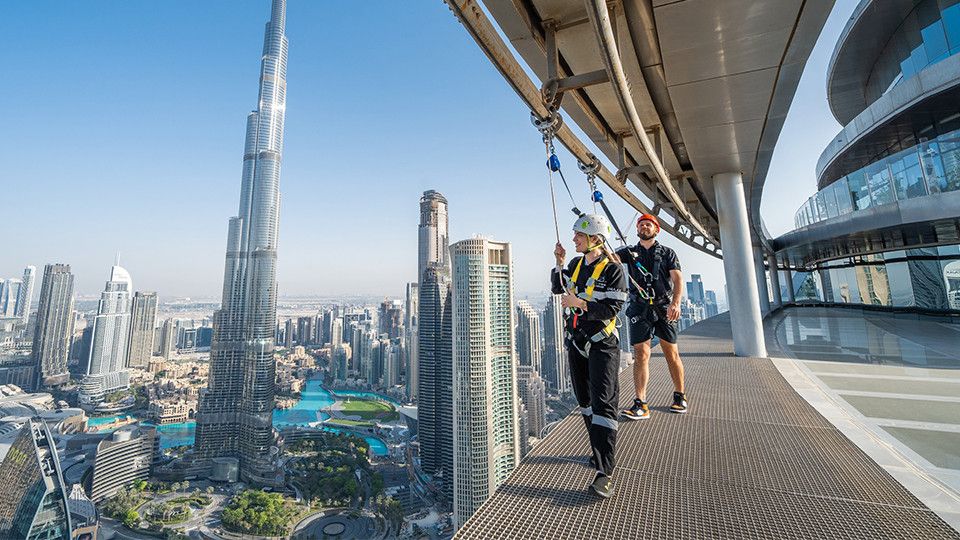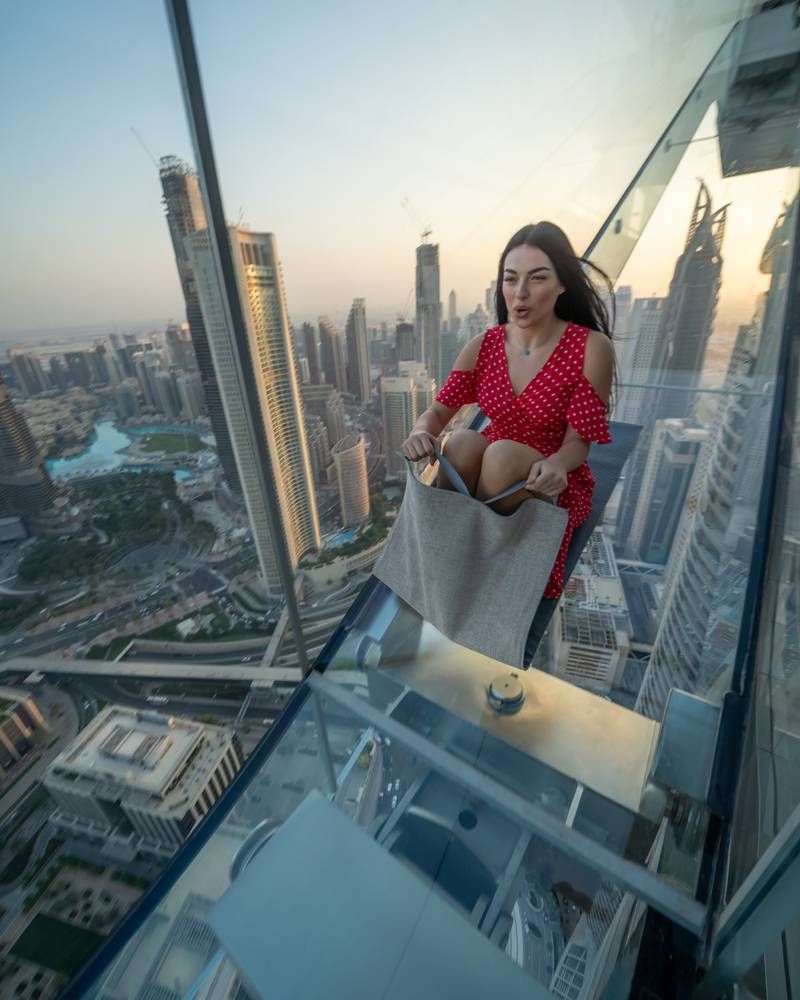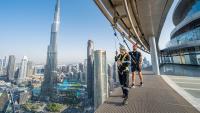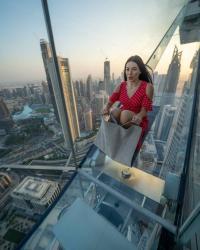 {{info.activity_notification}}
---
---
---
Comments ({{comments.length}})