{{info.activity_name}}
About this Experiences
{{info.booking_info}}
Save 28% i.e. AED 94 with this super saver combo tickets.
Avoid the ticketing lines and get priority entrance to Burj Khalifa at the top and Dubai Aquarium & underwater zoo with these mobile tickets.
Access to At The Top Level 124th Floor
Be thrilled by the world's fastest double-deck elevators, cruising at 10 m/s.
Take a closer look at the world below through avant-garde, high-powered, telescopes.
Level 125 offers a spacious deck tastefully decorated in Arabic mashrabiya for stunning 360-degree views.
Set off on a virtual reality experience to the pinnacle of Burj Khalifa.
A unique experience in the largest aquarium in the world with 30,000 sea-going creatures including the star of the aquarium - a 40-year-old goliath crocodile weighing 750 kg alongside pelagic fish, piranha, penguin, reptiles, snakes, beams, and sharks.

You will receive an E-ticket in your email.
Display the voucher on your mobile phone with a valid photo ID at the will-call ticket counter.
The Booking Confirmation is valid only for the selected date and time.
Please keep your distance from other travelers during the visit for covid precautions.
To avoid any delays, please arrive 15 minutes prior to your scheduled visit time at the redemption point.
Dubai Aquarium & Underwater Zoo is an open-dated ticket that is valid for 3 months.
Entry ticket to Burj Khalifa At The Top Levels 125 + 124 and 30 minutes tour of the observatory deck
Entry ticket to Dubai Aquarium & underwater zoo

These tickets are valid for both residents and non-residents of the UAE

Burj Khalifa at the top

Daily: 8:30am to 11pm
Tickets are available at time slots of 30 mins
Burj Khalifa - Sheikh Mohammed bin Rashid Boulevard - Dubai - United Arab Emirates

Dubai Aquarium & Underwater Zoo

Daily: 10 am till midnight
The Dubai Mall - Dubai - United Arab Emirates

These tickets cannot be canceled, amended, or refunded.
Burj Khalifa + Dubai Aquarium (Save 28%) - Ticket Options
Burj Khalifa + Dubai Aquarium & Under water zoo
Entry ticket to Burj Khalifa At The Top Levels 124 non-prime hours (Dated with time) Entry ticket to Dubai Aquarium & underwater zoo - Open dated
Gallery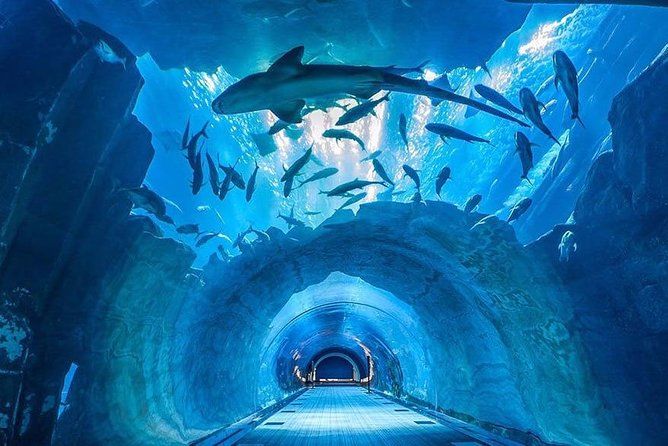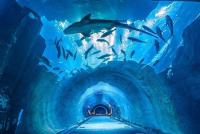 {{info.activity_notification}}
---