{{info.activity_name}}
About this Experiences
{{info.booking_info}}
Save 32% i.e. AED 158 with these super saver combo tickets.
Avoid the ticketing lines and get priority entrance to IMG Worlds of Adventure and Wild Wadi with these mobile tickets.
Get Access to IMG's unlimited rides this summer.
See your favorite superheroes, cartoon characters and even dinosaurs come to life at this exciting IMG park.
Discover the 4 Epic Adventure Zones based on the park's top themes - Marvel, Cartoon Network, IMG Boulevard, and The Lost Valley.
Take a closer look at the world below through avant-garde, high-powered, telescopes.
Be thrilled by the world's fastest double-deck elevators, cruising at 10 m/s.
Take a closer look at the world below through avant-garde, high-powered, telescopes.
Level 125 offers a spacious deck tastefully decorated in Arabic mashrabiya for stunning 360-degree views.
Set off on a virtual reality experience to the pinnacle of Burj Khalifa.

Instant confirmation - Your ticket will be emailed to you
Two separate tickets will be emailed to you with download links.
Date and time selected will be used for Burj Khalifa Ticket
IMG ticket will be an open dated ticket with 3–6-month validity.
Display the ticket on your mobile phone at the entrance.
Entry ticket to IMG Worlds of Adventures – Unlimited Rides
Entry ticket to Burj Khalifa non-prime hours

These tickets are valid for both residents and non-residents of the UAE.

IMG Worlds of Adventure is open on all days of the year.

Sunday to Wednesday: 11:00 AM to 8:00 PM
Thursday to Saturday: 11:00 AM to 10:00 PM
IMG Worlds of Adventure - Sheikh Mohammed Bin Zayed Road - Dubai - United Arab Emirates

Burj Khalifa at the top

Daily: 8:30am to 11pm
Tickets are available at time slots of 30 mins
Burj Khalifa - Sheikh Mohammed bin Rashid Boulevard - Dubai - United Arab Emirates

IMG Worlds of Adventure

IMG Worlds of Adventure, the largest indoor theme park in the world with a vast 1.5 million square feet of space, lets you experience epic adventure. Four zones make up IMG Worlds of Adventure; two of them, Cartoon Network and Marvel, are international brands, while the other two, IMG Boulevard and Lost Valley: Dinosaur Adventure, are house brands.

Burj Khalifa

Dubai's Burj Khalifa, the tallest of all the buildings in the world, stands tall and proud amongst the other skyscrapers of the city. One of the major landmarks of the city, the interiors of the Burj is as majestic as the steely exterior. Take a look at the marvellous building from the inside by joining the Dubai Burj Khalifa Tour with us. During the tour, you are shown a multimedia presentation about the history of Dubai as well as the story of the construction of the building. Once you have gathered information about this tall structure, you are taken to the 125th observatory deck (At the Top) on the fastest elevator. Here you get a chance to have a 360-degree panoramic view of the entire city of Dubai. This is one tour that you should definitely not miss when in Dubai. So book your tickets today for a tour of the Burj Khalifa.

These tickets cannot be canceled, amended, or refunded.
Burj Khalifa + IMG (Save 32%) - Ticket Options
Burj Khalifa + IMG Worlds of Adventure
Burj Khalifa 124th + 125th Floor - Non-Prime hours Entry ticket to IMG Worlds of Adventures – Unlimited Rides
Gallery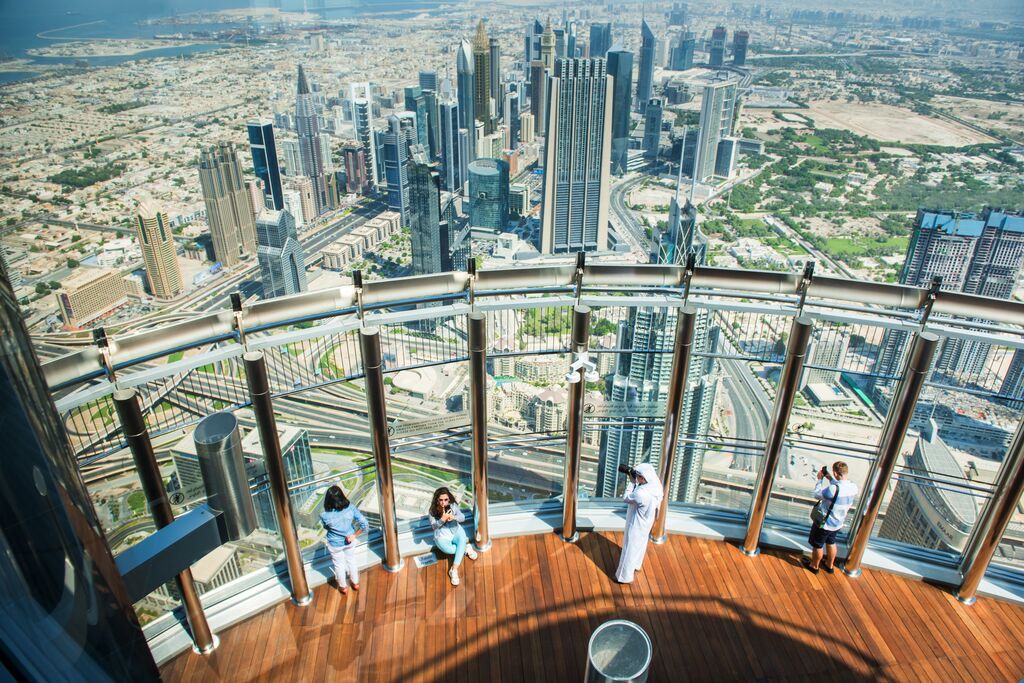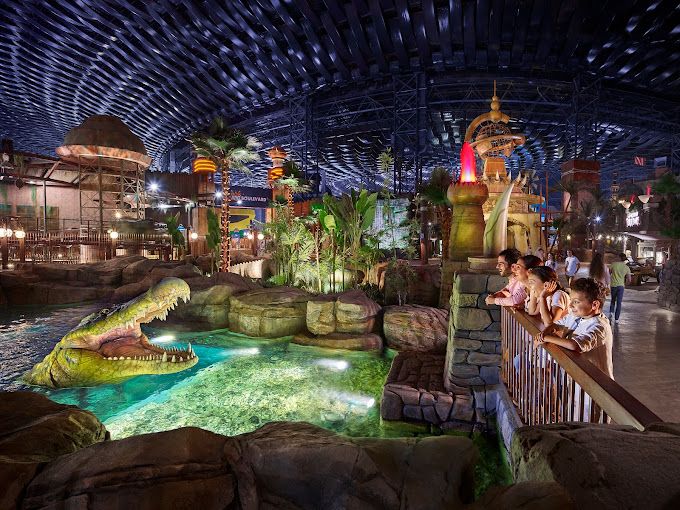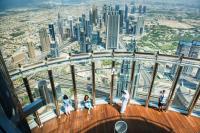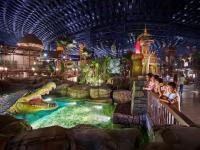 {{info.activity_notification}}
---