{{info.activity_name}}
About this Experiences
{{info.booking_info}}
At EKart Zabeel in Dubai Mall, challenge your friends or family to an exhilarating go-karting adventure.
Witness the ultimate karting experience ideal for everyone with the newest generation of electric go-karts.
This sport is for everyone looking for thrills and enjoying a continual stream of excitement in their veins.

Instant confirmation - Your ticket will be emailed to you
Display the ticket on your mobile phone at the entrance.
Entry To Ekart Zabeel Dubai
Recording and sharing of lap times
Safety information
Ekart Zabeel Standard Ticket :- Set time limit
Ekart Zabeel Double Ticket :- 2x Timed session
Session is approximately 8 minutes long
Ekart Zabeel Race Event Ticket :- 3 monitored sessions for team or business competitions that mimic a race

These tickets are valid for both residents and non-residents of the UAE.

Daily From 01:00 PM to 10:00 PM

Drivers are required to be at least 14 years old, 140 cm tall, and under 120 kg in weight.
Any physical or mental disorders that might influence your ability to drive should be disclosed to management.
Driving while under the influence of substances like alcohol, drugs, or medications that may impair driving is prohibited.
Any kart and equipment damage is the driver's responsibility and financial responsibility.
Before you start driving, kindly take part in the safety briefing.

These tickets cannot be canceled, amended, or refunded.
Ekart Zabeel Dubai - Ticket Options
Standard Ticket
Ekart Zabeel Dubai
Double Ticket
Ekart Zabeel Dubai
Race Event Ticket
Ekart Zabeel Dubai
Gallery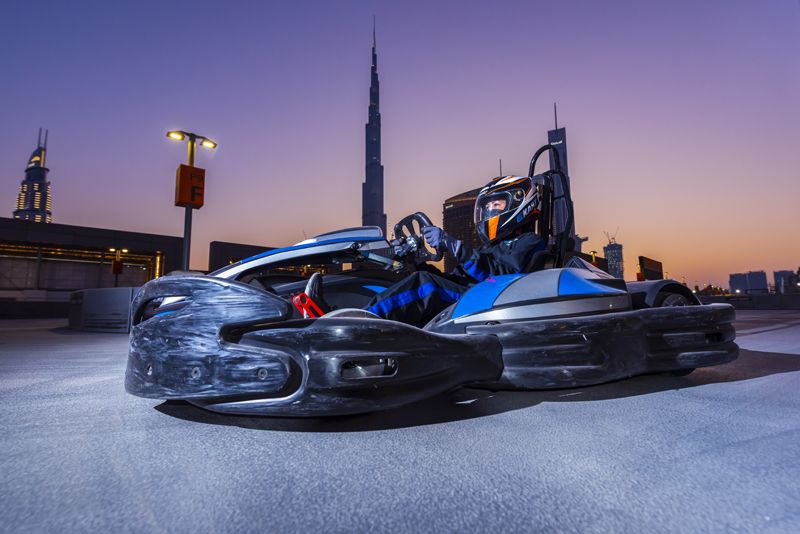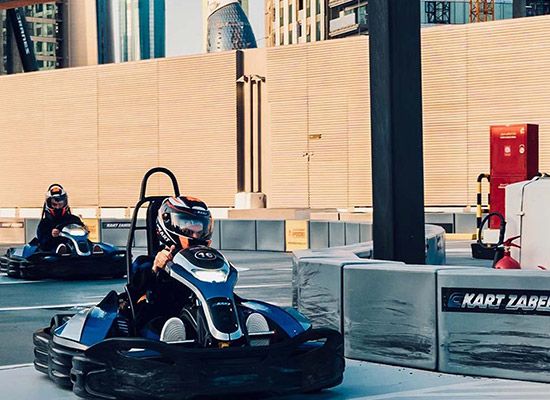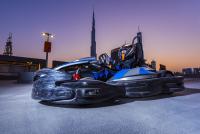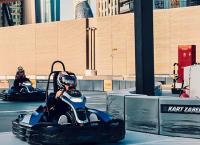 {{info.activity_notification}}
---