{{info.activity_name}}
About this Experiences
{{info.booking_info}}
You may interact with dolphins, see the dolphin and seal show, and much more at the Dubai Dolphinarium.
The Dubai Dolphinarium is the place to go in Dubai if you want to have a fun-filled day with your family.
Take pictures and videos of these animals as they entertain everyone with their juggling, dancing, singing, and other abilities.

Instant confirmation - Your ticket will be emailed to you
Display the ticket on your mobile phone at the entrance.
Dolphin & Seal Show Regular Tickets
Entry ticket to Dolphin Live Show (As per the option selected)
Exotic Bird Show :- A variety of stunning and intriguing bird species, such as sun conures, Amazon parrots, cockatoos, blue & gold macaws, green-winged macaws, hornbills, toucans, falcons, and Eclectus parrots, are waiting to wow you with their abilities. As the birds fly over and engage with the audience, join in on the performance!
Swimming with Dolphins (Deep Water) :- Take part in a Majestic Dolphin Swim to get up close and personal with our beautiful dolphins. You may hug, kiss, dance, and go for a belly or dorsal fin tow with these amazing creatures. You will be guided by knowledgeable trainers who will be happy to share additional information with you about the behaviours, habitats, and other aspects of dolphins. Ideal for swimmers with greater confidence.
Dolphin & Seal Show VIP Tickets :- Don't pass up the chance to be astounded by these charming and artistic aquatic animals. Watch these animals as they demonstrate their prowess and perform amazing feats exclusively at the Dolphin & Seal Show at the Dubai Dolphinarium.

These tickets are valid for both residents and non-residents of the UAE.

Wednesday To Monday :- 10:00 am to 7:30 pm (Closed on Tuesday)

The minimum age requirement to swim with dolphins is seven years old. The kid will not be permitted if they are younger than 7 years old.
Kids under the age of two will be considered and admitted free of charge.
Please get there at the location at least 30 minutes prior to the programme starting.
Children must be 8 years old or older and capable swimmers to participate in aquatic activities.

These tickets cannot be canceled, amended, or refunded.
Dubai Dolphinarium - Ticket Options
Gallery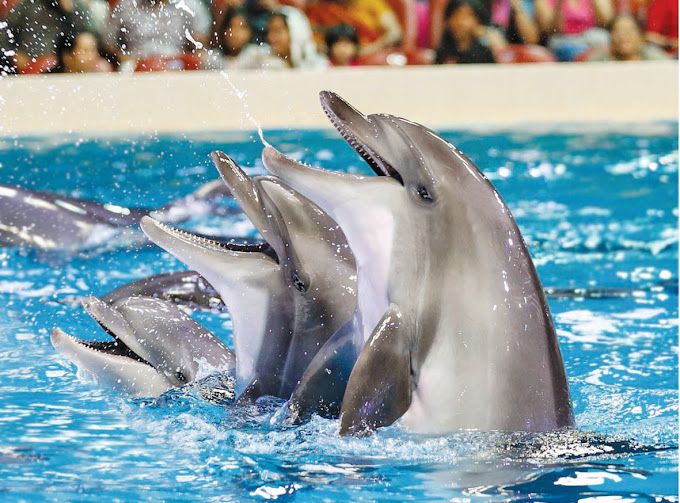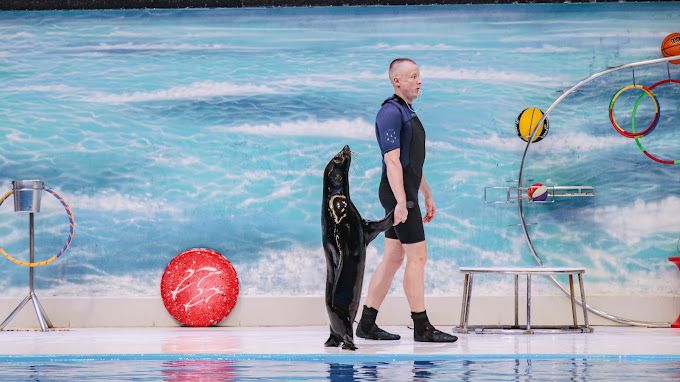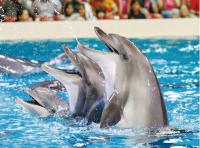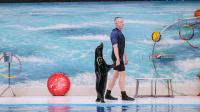 {{info.activity_notification}}
---